Secure your Worpress website
Fast, reliable U.S-based experts with a clear one-price policy. Say goodbye to tech troubles and focus on what you do best.
More reliability. More safety from hackers.
We update and remediate all types of WordPress issues and we ensure that the monitored website is functional, error-free, and up 99% of the time.  
With SilverCod, you're not just choosing a service. You're investing in peace of mind
We do one thing, WordPress Management, and our goal every day is
to provide a great experience.
At Silvercod we truly understand your unique business needs.
We do one thing, WordPress Management, and our goal every day is
to provide a great experience.
What you WANT
Trusted chief Digital Officer

Comprehensive tailored solution

Exceptional customer service

One hour emergency response

Secure, intelligent & tested updates
What you DON'T want
Long term contracts that lock you in

Nickel and dime your business
Why hire us for support?
Excellence in every detail, we'll save you time and money, so you can get more business. With SilverCod, your website's defense doesn't clock out.
Why hire us for support?
Our all local team clear communication and authentic expertise. Benefit from genuine, home grown expertise without the complications of outsourced staff.
Dedicated Technical Manager
Every client is paired with a dedicated account manager, streamlining communication and ensuring consistent, top service tailored just for you.
Commitment to Quality
We're here to provide top-notch, timely, and personalized service to ensure your website remains secure and fully optimized at all times.
Secured, Intelligent and Tested Updates
Backed by rigorous testing and proactive monitoring, ensuring your WordPress site remains robust and responsive
Core focus - Not an add-on service
Unlike others who spread themselves thin, our dedicated team ensures your website's security, uptime, and performance are always front and center.
Voxer support
Instantly communicate with our team through Voxer's walkie-talkie style messaging, ensuring swift responses and real-time collaboration for all your needs.
Secure, protect and defend 
your site 24/7!
With our 10 day risk FREE trial you can also get peace of mind
How to get started in a few simple steps
Hassle-free onboarding process, you can start benefiting from your services immediately.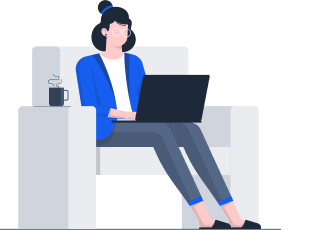 Book a discovery call
We disscus and understand your business and requirements and you decide if our services align with your needs.
Secure access
Grant us administrative access to your WordPress console. Rest assured, your credentials are handled with confidentiality.
Personalized onboarding
Our assigned dedicated manager logges in, takes a snapshot for safety, and initiate our comprehensive onboarding process.
Your website is in good hands
Our continuous monitoring and maintenance services begin, ensuring your site's optimal performance.
"Silvercod's continuous monitoring service has ensured smooth operation - day in, day out."
Medical Practice, San Diego CA
From appointment bookings to patient records, our website is integral to our operations.
"Silvercod's continuous monitoring service has ensured smooth operation - day in, day out."
From appointment bookings to patient records, our website is integral to our operations.
Brian Walker
Medical Practice, San Diego CA
Is SilverCod's service the right fit for you?
We believe in providing the highest quality service, but we also want to ensure we're the best fit for your business. Here's what makes a business the ideal candidate for SilverCod's WordPress Monitoring and Maintenance Service.
Your website is critical to your business
Our service is exclusively designed for businesses running their websites on WordPress. We leverage our extensive expertise in WordPress to provide the best possible monitoring and maintenance.
You value security and dependability
Whether it's about generating leads, providing information, or selling products/services, if your website plays a crucial role in your business, then ensuring its optimal performance and security is critical.
You prefer US Based Experts
We're not just another automated service. If you appreciate the peace of mind that comes from knowing a team of WordPress experts is constantly monitoring your website, we're a good fit.
You want more time to focus on your business
Managing and maintaining a website requires time and technical expertise. If you'd rather invest your time in growing your business, let us handle the technical stuff.

You prefer a proactive approach
We strive to prevent problems before they occur. If you prefer to address potential issues in advance rather than dealing with the aftermath of a hacked or crashed website, our service is for you.
You're looking for a long-term tech partner
We're more than a service provider — we aim to be a trusted tech partner for our clients. If you're looking for a team that is genuinely invested in your online success, SilverCod could be a perfect match.
If most of these points resonate with you, let's talk! Our first 10 days are absolutely free, and we'd love the opportunity to demonstrate our value to your business.
Don't just take our words for it, see what our clients are saying
As a legal firm, we can't afford any downtime. Silvercod has provided us with outstanding service and support. The peace of mind knowing our website is monitored 24/7 is invaluable.
We were looking for reliability and Silvercod delivered. Their proactive approach to website maintenance means I can concentrate on my clients, not IT issues.
Our website is crucial for scheduling and patient communication. Silvercod's service has made it possible for us to focus on our patients, leaving the technical work to the experts.
In a competitive field, having a professional and consistently available website is paramount. Silvercod has made this effortless for us. I can't recommend their services enough.
We recommend Silvercod unequivocally. They understand the importance of a seamless online experience for our clients and our need for top-notch security. Their dedication to website monitoring and maintenance is invaluable.
As a financial advisor, trust is everything. Silvercod mirrors this ethos with their transparent and reliable service. Our website has never been in better hands.
Silvercod has been instrumental in maintaining our digital presence. Their impeccable service and round-the-clock monitoring are worth every penny.
Silvercod has become an indispensable partner to our law firm. They're always available and extremely reliable, allowing us to focus on our cases, knowing our website is in expert hands.
Managing a busy accounting firm leaves no time for website issues. Silvercod's maintenance and monitoring services have been a game changer.
Silvercod's service has been nothing short of outstanding. Our law firm's online presence is crucial in this digital age, and they have helped us ensure uninterrupted service to our clients. Their commitment to uptime and constant monitoring gives us peace of mind.
Silvercod provides an invaluable service. Their continuous monitoring means our site is always up, secure, and running smoothly. They've taken the worry out of website management for us.
Silvercod's service is second to none. Their prompt, professional approach allows us to focus on our clients without any website-related distractions.
It's like having a full time US Based WordPress Administrator who provides 24×7 coverage, does not take time off at a fraction of the annual salary + benefits.
Over 60 US companies trusted us
"With over 27 years of diverse experience in digital solutions, we've crafted a space where innovative technology meets unparalleled customer service"
Sajid Islam - CEO
Silvercod - USA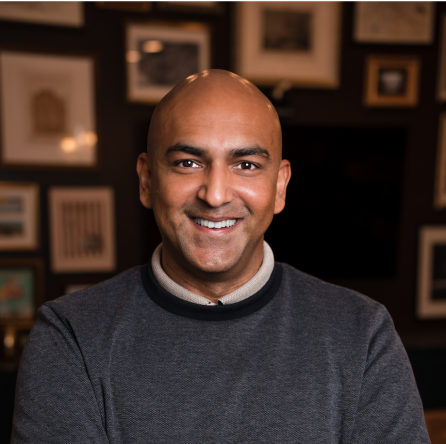 Frequently asked questions
Secure your WordPress, stress-free!
Hassle-free onboarding process, you can start benefiting from your services immediately.